Why Should You Choose Dr. Akef To Be Your Implants Dentist?
Dr. Jay Akef has successfully placed more than 12,000 dental implants and carried out over 23,000 advanced surgical procedures during his more than 27 and counting years of professional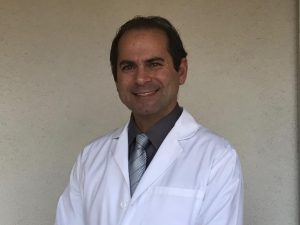 dental experience. His advanced knowledge and expertise, formidable success rate, and passion for patient satisfaction have earned him the reputation of being San Diego's top dental implant specialists.
Dr. Akef uses only the best and safest dental implants so that his patients have the most comfortable and fruitful treatment experience possible with long-lasting results. Every dental implant used at the dental clinic is FDA authorized and approved to be employed in the United States by manufacturers with an established record of guaranteed results.
Dental Implants And Its Benefits
No More Dentures Or Bridges
Unlike Traditional Tooth Replacement Methods, Dental Implants Do Not Need…missing text
Dental Implants Have Many Benefits But The Best Is Peace Of Mind.
Little To No Replacement Or Repair Needed
With Home Care Dental Implants & Proper Maintenance They Can Last A Lifetime.
Every Chance Dental Implants Last A Lifetime
Your Bite Will Be Stable So You Can Speak With Confidence And Still Enjoy All.
Also, Dental Implants Do Not Require Healthy Adjacent Teeth To Be Filed Down.
Surrounding Teeth Are Not Damaged
If You Think Dental Implants Are Expensive, Think Again! Dr. Akef work with you to determine a payment plan that makes dental implants affordable for you!
Dental Implants Are Affordable
Dr. Akef's advanced knowledge and experience allow him to streamline the treatment process, allowing for total treatment in fewer steps, which saves money on time, procedures, and material.!
Dental cost being an important criterion for patients, Dr. Jay Akef tries to keep dental implant cost down in San Diego - CA. These are some of the dental procedures that can influence the cost of dental implants:
Requirement of Ridge Preservation
Needing A Sinus Augmentation
Requiring Bone Grafting
Needing A Sinus Lift
Dr. Akef prides himself on staying on the cutting edge of today's dental technology. It is important that you choose a dental healthcare provider that combines professionalism and clinical knowledge. You should feel comfortable at your dentist's office as well as confident that you are receiving the best possible dental treatment.
Factors Affecting Cost Of Dental Implants
Dr. Akef discusses all of your dental implant options and develops the optimum treatment plan to help you reach your oral healthcare goals. Dr. Akef also carries out all of the above-mentioned procedures in his office if needed, so there is no requirement for you to seek referrals from office to office to receive your treatment. Get in touch with us for your appointment!
Is Dental Care Cost A Concern?
San Diego Dental Implants & Periodontics uses advanced technology to generate the most advantageous and efficient treatment plans because, in the long-term, better and latest technology means better care and minimum trips to the dental office.
Can't Call Us Now?
Complete the form below and a member of our team will contact you at a more convenient time!